As readers may have noticed
D&F
is a huge fan of
Damir Domas
Work. It took a bit but we were able to organize an exclusive interview. Have fun and let us know what you think. cheers.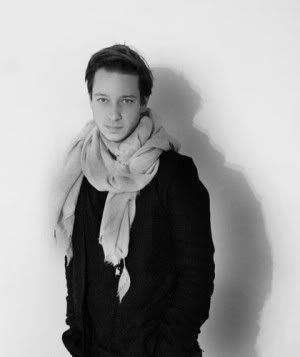 Tell me a bit about your background, where are you from?
I was born in croatia and grew up in the south of germany.my interest in fashion started already in very early years as my mother is a designer and I spend my childhood in her atelier playing with fabrics and drawing.after I finished my fashion studies I decided to move to Antwerp where I worked for raf simons and dirk schönberger.basically my dream and my goal was to create my own universe,my own aesthetics and my own visions!so since 2006 my dream became reality.i presented my first collection during paris mens fashion on the official calender.in 2009 we created a new label called silent and just recently in march 2010 I presented my first womens collection during the paris fashion week.
Where did you go to school?
I attended went to ESMOD in munich and berlin.
Did you like it?
to be honest?
Oh yes please!
I didn't spend so much time there.as i already mentioned i grew up in my mom's atelier and that's also where i learned everything,very natural.
Do you think that an education like youre is essential to make it the buisiness?
it's crucial to really know who you are and where you want to go.i mean it's essential to have a vision.this is something nobody can teach you.
nobody can just give you talent and the feeling for shapes,colours and materials!i developed my aesthetics very early.in school you can get a
good technical background and a nice base but thats just the starting point.always be down to earth and humble.
Now, i had the luck to be present at this years mens show. and as i sat down i had this "flyer" in my Hand advertising your women collection. This is the first time you launched a women collection. Why?
It was just a very natural process and it was the right moment for it!i always wanted to create a womens line and not just a womens line but my own universe.
i basically started with mens as i had all the contacts in mens and i knew the business better.now after 2,5 years of mens we needed to start the womens line
as i don't want to be stuck in a box called "menswear designer"!in any case it was a very natural step as we already had so many women wearing DD mens.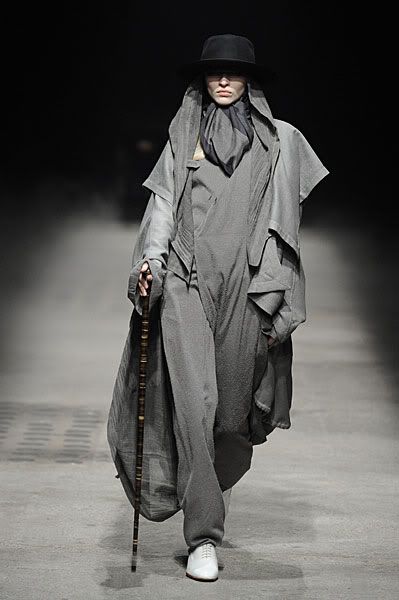 What inspired you to do the women collection?
i saw women dressed in my mens creations for quite a while but it was never 100% right!i'm a perfectionist!i wanted to women to look exactly how i imagine them to be:
elegant,intelligent,proud and at the same time beautiful and fragile!
Was the inspiration for the women collection the same as the mens, cause i find the style a bit similar?
my perspective on women is actually quite different from my perspective on men!this season it was all about finding the right angle and defining the damir doma woman.
Where do you see yourself 10 years from now?
my dream is to built a structure that allows me to bring all my dreams to life!i want to create without any boundaries!
A tipp for a young fashion designer, how to start with your first collection?
be 100% sure!never regret!narrow it down to the core and be always focused.
Have you ever been to Vienna? Do you want to?
i've been a view times to vienna but always for a very short time.i never had the chance to really connect with the people and to feel the real atmosphere of the city.
Whats your favourite food?
i love japanese food,korean barbecue,maroccan salad,all kinds of salads!!!i guess it's more about the quality of the food.
Something you can´t live without?
life would be quite hard without creation!i need to let all my creative energy out.there is this magical moment in the process of creation.
i couldn't never life without the adrenalin that i get trough this feeling.seeing how your dreams get reality is an amazing moment.
Berlin or Paris, you choose?
100% Paris!!! for its beauty,elegance and pride!paris is pure inspirartion for me.
For us to! thank you so much for the Interview and your time. We wish you all the best!
MB