So so so my dears.
I very well know that the last time i posted anything was quite a while ago. but oh well who cares:)
The whole D&F crew where at fluc-wanne on friday to be part of the Stylish kids in riot - riot!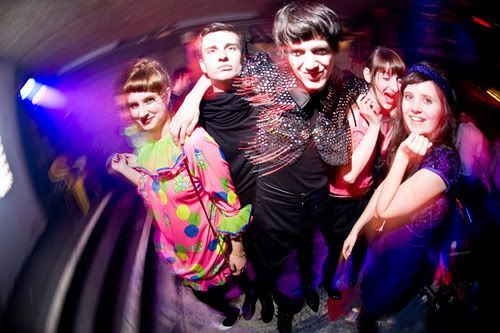 What should we say. it would have been better if not only the usual suspects would have been stylish and brave enough to create a fatalè look for the party. but on the other side we where a bit to... mhmm.. how should i say drunk in a positive way... ANIMATED.
the music was stellar though, Fake blood from London and Pola riot where doing their job very well.
as for the pics of that night you may check theese websites.
stylishkidsinriot
Nightline
Shooting music
See you arround:)
Ps: The dought & Fruit crew will be in London from the 1st till 6th of February. so stay tuned:)