It has been a while since i asked the recently graduated designer Hyun yeu for a bit of his time to answer some questions.
Here is the result, i hope my lovely are satisfied.
I found your work on
iqons.com
what do you think about a platform like that?
i think it's good to be able to see other creative people's work and it's so easy to access so many nice portfolios.


Would you say you can be more successful with fashion via the Internet?

that i don't know. i am only trying.
it is very positive thing for ppl to see my work, but how to make that into a success and sales, that i (or all designer) have to solve i think.



Now lets talk about YOU! How did you start hyun yeu?
i just graduated this June, and since then i started a new collection.
hyun yeu is my name and that represents my vision.


Where does the name come from?
i am korean. so it's a korean name.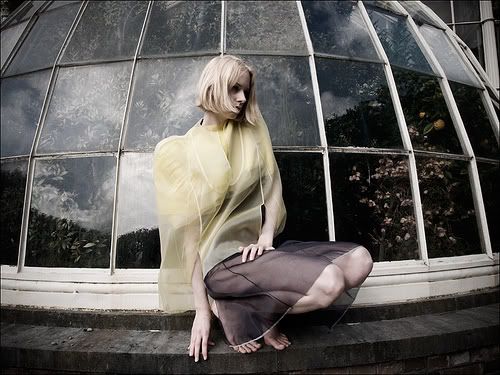 Where do you get inspiration from?
urban sadness. as an urban person myself, i see we all live in sadness.
it can be anything like passion, love, dream or something you want to achive.
but we cannot have them all, then it remains in us.
i call it sadness.


Do you design all your cuts and fabrics your self?
i do design myself and cuts. but not fabrics.


Do you make everything yourself or do you have help from employees?
i do make everything myself. I'd like some help but for a starting designer i cannot afford it.


Is fashion your only Job?


When i look at your designs i see hard structure broken through the see through material, what is your message to this collection?
it's a big challenge that make a hard structure with soft and sheer material without any supporting materials.
i wanted that way coz it brings out my concept stronger.


I like the location where you took the photographs, why did you choose it?
well,, i just like that landscape, nature.
i believe one day we will all return to the nature.
and the place was calm, so calm so it was in a way sad, i liked that.


Now to what you like doing, what music do you like?

i am having fun to design my first collection after school.
it's a menswear.

Whats your favourite cocktail? (and please don't say Cosmopolitan*haha*)
umm i only drinks beer. i don't do girly drinks :)


As you maybe know this Blog is based in Vienna Austria, have you every been here?


If yes, where and what did you like best?


If not, would you come here?
sure, i like travel to see how ppl live in different cities.


Which city is your favourite in Europe?
hard to say one.
Berlin and Barcelona.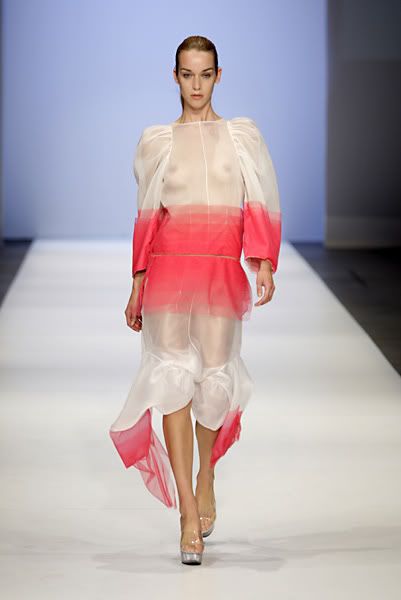 MB