So my beloved,
Stylers, Fashionistas and people who came to this Blog by accident:) Can i please have the special attention of all you shoe fetishists! I have a special goody for you!
Awesome colors, structures, patterns and DISCO DISCO.
What i am talking about are
Ndeur shoes
!!
Behind it all is the art director Mathieu Missiaen and his team, Camille Verrier was kind enough to give Dough and fruit and Interview about Ndeur.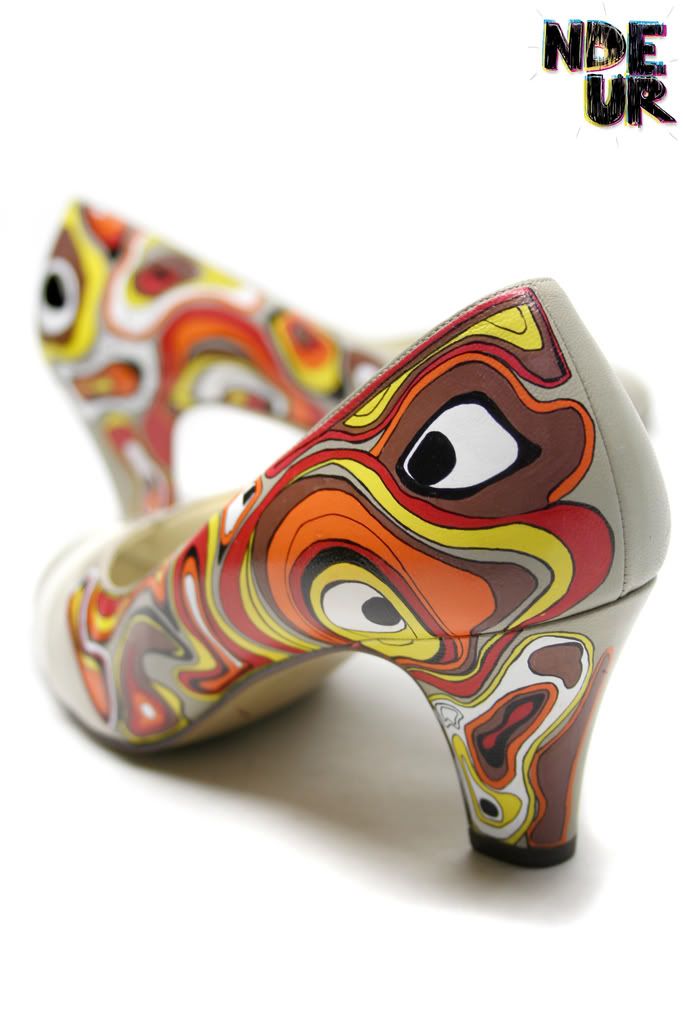 What gave you the idea of "ndeur" shoes?
When Mathieu Missiaen arrived at Toronto, he meet Sarah Campbell, owner of the store called THE RAGE, specialised in the distribution of clothing made by local young designers. After looking at the graphism book of Mathieu Missiaen, she propose him to do graphism on women's shoes.
The result has been amazing, in 2 weeks, the all 10 paires have been sold, and that's how NDEUR shoes is born.
Who is behind it all, Designers,etc...?
Ndeur represent a team of 4 people:
Mathieu Missiaen, Art director
Sarah Campbell: Manager
Camille Verrier: Media communication and photograph
Brendan Fallis: Sale manager and agent for USA
Do you have a favourite Artist, Designer?
For painting, it will be
Jean RUSTIN
and Lucien FREUD
For graphism,
Jampurfraize
and
vladimir Velicovic
What do you want to accomplish with "ndeur"?

NDEUR would like to enlarge his activities not only on fashion design but interior design, furniture design, painting, graphism......
What gives you inspiration?
First i was inspired by the pop culture with all this naives influences and now i concentrate a lot on old pattern and wall paper from antic Rome to middle age to really modern ones.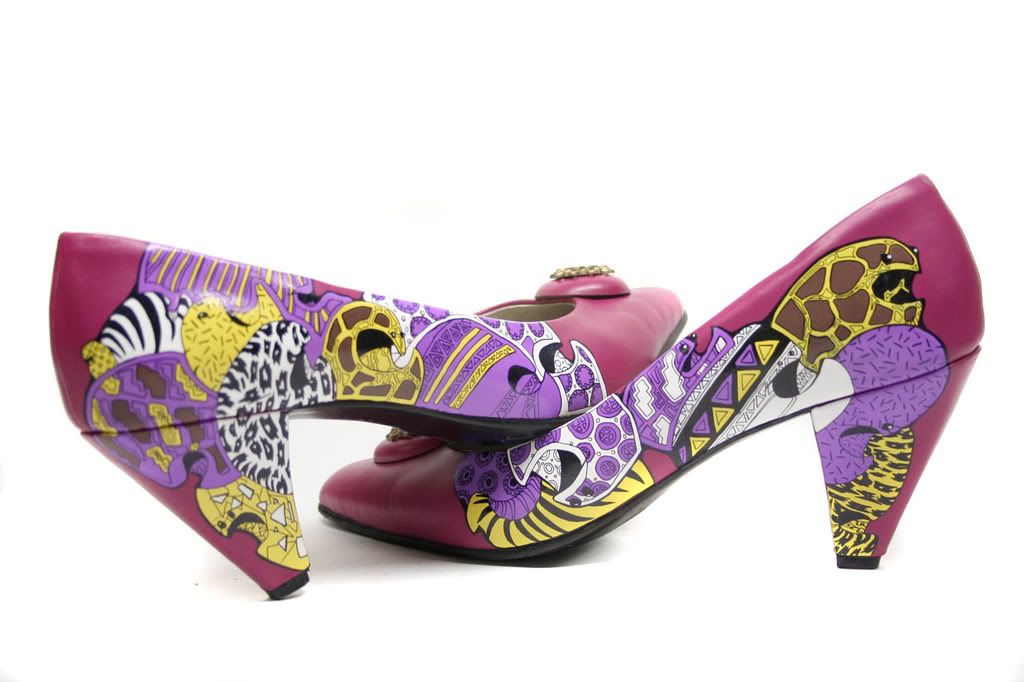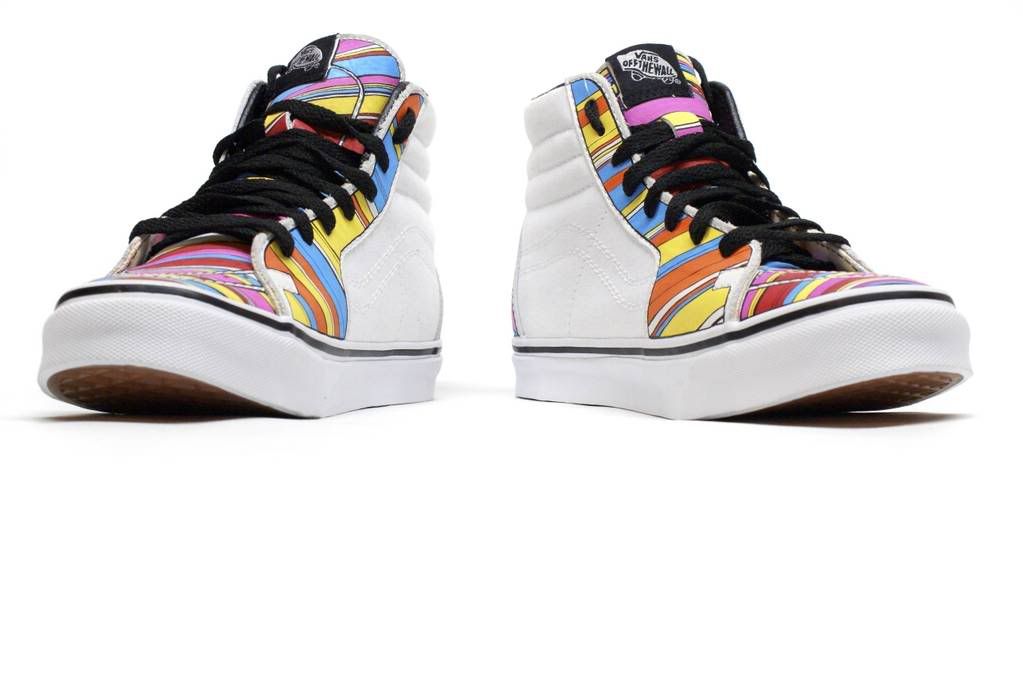 With 1 year at the "Beaux Arts" in Paris, 2 year of graphic design and 3 year of painting Ndeur is perfectly ready to conquer the world!
And with an Onlineshop and shops in France, Canada, Portugal, Israel, Allemagne and Finland International success is guaranteed!!
MB