Paris fashionweek is full of
young great design
. So hard to say whos best maybe not even possible to define.
Anyhow after the
Petar Petrov
show. I met this guy who told me about him working with some designer and i should come and look at his designs in the showroom not far from the show. said did.
Arash
, his name, intruduced me to
Obscur
. I L.O.V.E.D. it! its one of the best leather wear i have ever seen! you have to check it out! and the jerseys as well! BAD ASS!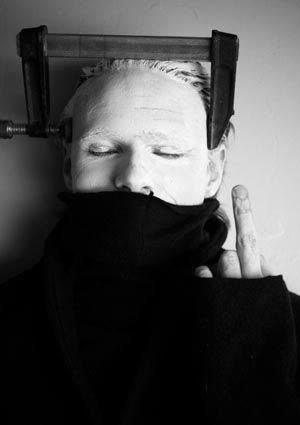 MB