A while back i had the plegure to go to milano with the creators of
Sarkophag
. Having the chance to do that i thought it would be cool if i meet up with a friend of mine. I endet up staying at her place for the whole week and really enjoyed it!
Aber Gazzi
is a great nightwear designer. She makes everything from scratch. Her sculpturistic and abstract clothing are reallt exactly what i like. would look good on
Roisin
as well i find.
Anyhow.
Aber
was so nice to give me an Interview :) have fun.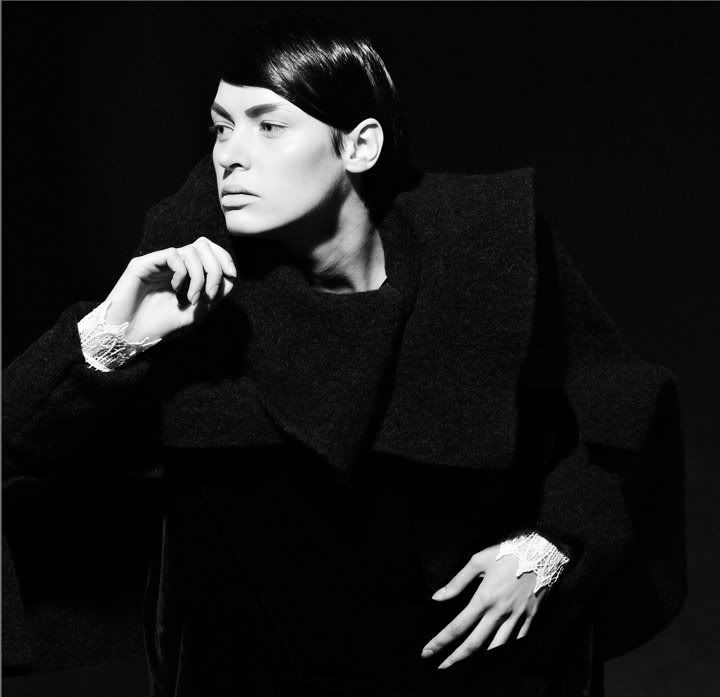 Love the New Collection! Tell me about the Inspiration?
Thank you, well the inspiration of the collection came from a disagreement that I had a time a go about being normal or odd.. and suddenly it hit me that we live in world that tells us being normal is good and being odd is a bad.
So I had decided that I wanted to base my collection against normality. And I wanted to show that being odd is being unique, beautiful and having your own identity. There for I had taken a permission of the stories that I had lessoned of these incredible people..who had the experience of been invisible for showing their real self. There where my inspiration had started.
"we live in a world that tells us being normal is good and being odd is a bad"
What do you think when you Start designing?
The first thing I thought is the words of the stories and their body language when they were telling their stories..
How would you say this Collection is different to what you did before?
Well..is less off art and more elegant...
Now i had a Great Time when i visited you in Milano, Why did you choose Milan?
Me too..it was a pleasure to have you in Milano, I choose Milano because I love their way of life, and love to have a challenge with my work as my work is a different direction form Milan fashion.
Do you make all your Fabrics from scratch?
Yes I do..
Would you ever go into mass-Production?
May be in the future…who knows. But right now I have allots of clients that they prefer me to have unique pieces.
London or Milano?
both
Why?
In London There are allot of people that will experiments new things..but Milano is just starting to do that as well.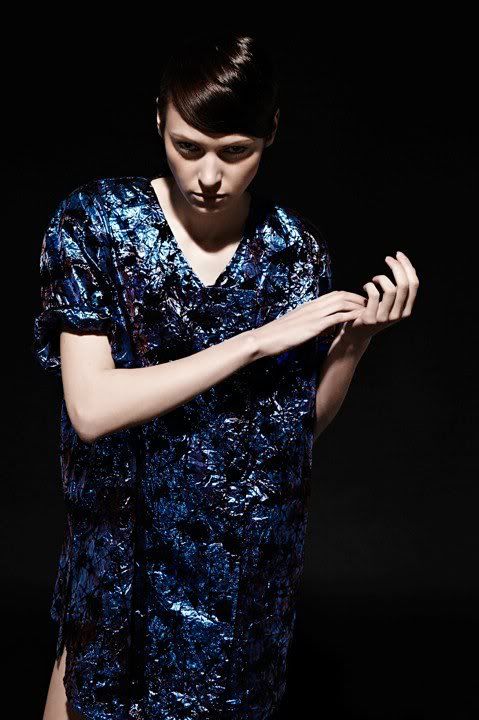 What do you like about Fashion?
Have the pleasure of making the fabrics and shaping it the way you please. Also inventing shapes and fabrics..that speak to you in words that you the only one can understand.. that's what I love about it..
Dislike?
How fashion is going around and round..and never breaks from circle.
If you could Change something in the bizz what would it be?
I well most likely take the future fashion feather and break out the circle of fashion. Because there are not allot of designers are doing that.
Thank you so much for your time.
MB