....plants and to watch them grow. And of course we like jewelry to. And both of them together
WHAT!!! STOP RIGHT THERE MISSY! You've gone to far!!
No for real its true and its happening in Reykjavik, Iceland by
Hafstein Juliusson
. Love the idea and the style of his creations and concept. enjoy!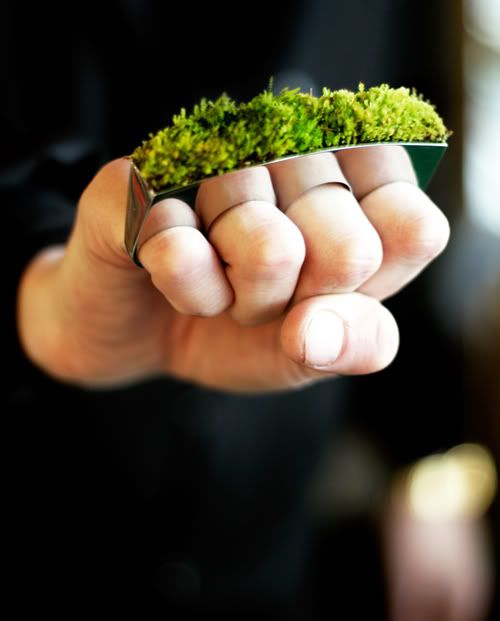 MB