I first met Madelaine at a photoshoot for
first
magazine. poor madelaine was waiting since 6 am on the set because she got false information. But even though she was up so early she did a great job! I said to the team
"now this is how a model should work"
. She was great!
I had a little chat with madelaine about her life as a Model on the road and her life as a mum.
enjoy the interview.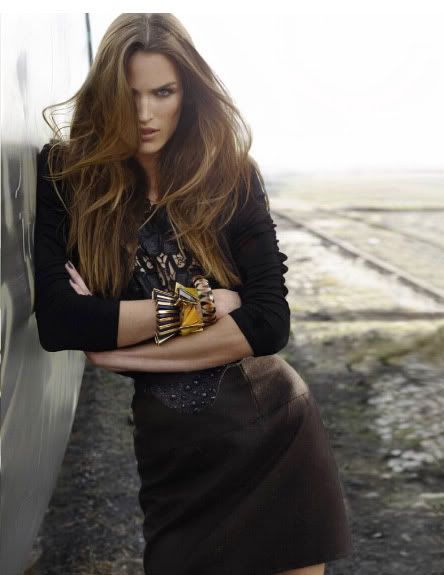 Do you remember your first Casting?How was it?
my first casting was for a editorial in spain. i was very excited!
When did you first start modeling?
i started modeling when i was 14 years old.
Which agency are you with?
i am with md in germany but traffic is my mother agency in spain
When we talked, you told me about your daughter, how was/is it for you to be Model and Mum, does one go with the other?
modeling and being a mum is not easy because you always want to be with your baby but at the same time you have to work, so i really have to organice my self to do bouth.
When you look at the next model generation, would there be anything you would like to tell them?
i would tell them to be smart and make the right decision all the time
What was your favourite Model-moment?
i really liked meeting the beauty of Daria. And i liked Milla jovovich
Was "getting to know the business" hard for you?
yes it was hard to get to know the bisness because everyone has a different point of view of fashion and you have to get to undestand yours
Do you have a favorite model?
not realy
what do you like doing besides modeling?
i love being a mum. and to do other projects beside modeling
Your plans for the future?
my plan for the future is to always keep working in somthing,and be close to the people i love
Sounds great, thank you so much for your time, we wish you all the best for you and your family!
MB