Out and About to find you the most talented jewellery designers present. we discovered
Mihaela Zvinca.
We fell in love with her at first sight! what she does is just to good.
She takes topics like "
retro
" or "
cinema
" and creates prints on silver metal. Earrings, necklaces - you name it!
a really professional and creative way to make jewellery! and so
D&F
decided to give you a taste of Mihaelas world!
Mihaela studied at the orthodox theology faculty. Her inspirations come from Punk, Pop art, photography.
She uses materials like leather, wood, metal, ceramics, PVC and anything else she can get between her fingers.
Her mission is to create fashion accessories by using alternative methods and materials and to let each and every piece of her collection tell its own story and spread a message.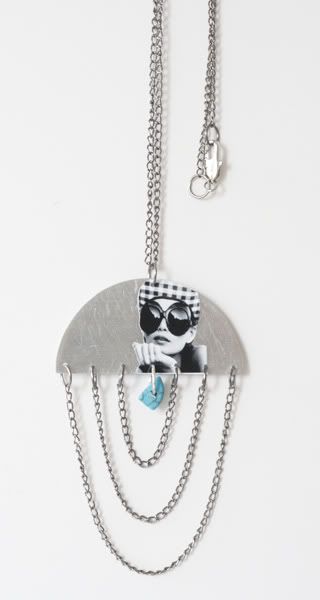 both pieces from the "retro" collection