As the most of you know fashion week in Paris is over and there where a lot of great collections running back an fourth on the runway.
We all know pretty much all of the collections of the very
known designers
by heat and what will be the "trend" for most of men next season.
But please lets focus on the designers who don´t occupy themselves on what could be but what is the real trend of now - as in - it does not have to fit everyone.
for example we have the
blueprints
from
Ute Ploier
right here in from of us: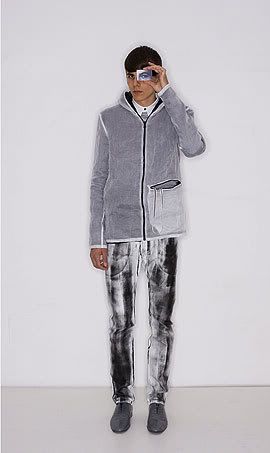 Next on the
D&F
list of well done happy happy and clappy designers
homme
is Sir
Gaspard Yurkievich
from Paris. He has done a very well job when it comes to making us guys look good!