As promised
D&F
went to the
Modezone
in the art museum
Lentos
in
Linz
(which will be the cultural capitol of Europa in 2009 BTW).
It started of rather easy as we got of the train and where late already for the show. So we forgot to buy a ticket for the tram, well we should have bought one cause now we have to pay a fine.
But anyway, we somehow got there more or less on time and where rather surprised how many people there where.
Modezone opened with a fashion show from
11
designers such as:
-
Masi
-
pitour
-
Inès Alaya
-
elke freytag
-
Piratin by Gloom
- BABs
-
Maronski
-
made by (Tanja Lattner, Linz)
-
Sabrina Vogel
-
Kunstuniversität Linz - Textil/ Kunst & Design
-
dypol deductions
It started of nice when a model of Actrid (dypol deductions) opened the evening. and after that the show was first of all quite long and not really satisfying, i mean we where really shocked who all can call its self designer in thees days.
All though i have to take dypol deductions and pitour out of this judgement, cause that would be unfair.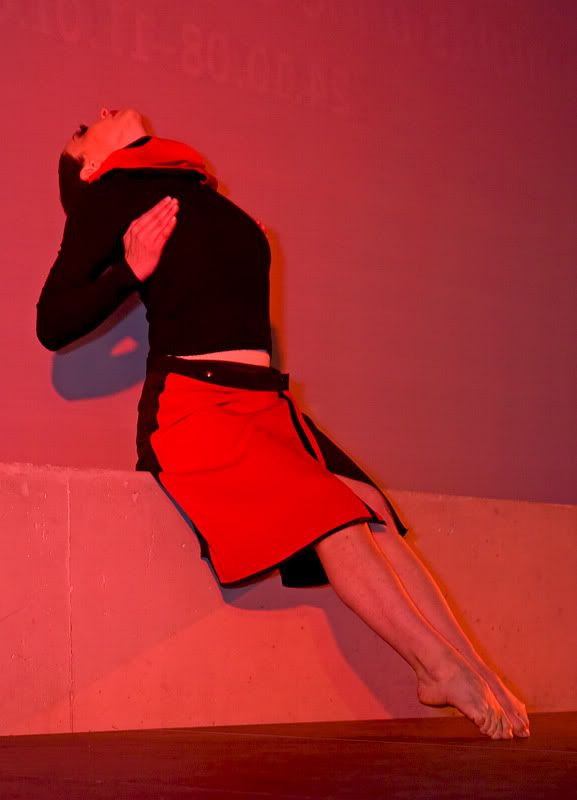 Actrid
One of the best presentations of the evening was the Kunstuni Linz. They where really good in comparison to last year.
The grant finale was the show from dypol deduction designer
rNaT
with a very dramatic and wild presentation. The audience loved it and we did to. (that made the more then one hour show close with a entertaining ending).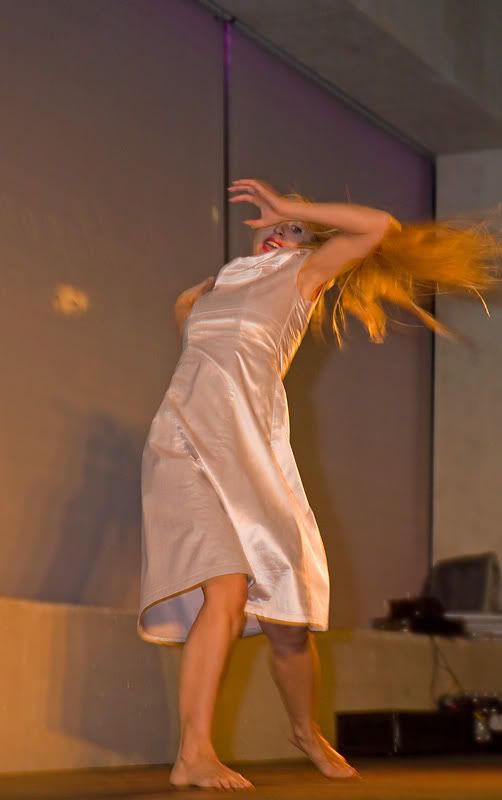 MB