Good day my beloved ones.
Some time ago
Dough and Fruit
had the honor of meeting an incredible and charming young designer named Nicole.
Nicole graduated from the
AMD
Fashion school and began to work on her own Label called Liquid sky.
In Vienna we had time to talk about her and what she is doing.
Nicole, what where you doing before you went to AMD?
I always liked to be creative and i designed graphics and stuff like that.
Did it help?
with what?
With what you are doing now, would you say that the work with graphics and such was an help for you now?
Oh, yes i think so. I designed my portfolio on my own.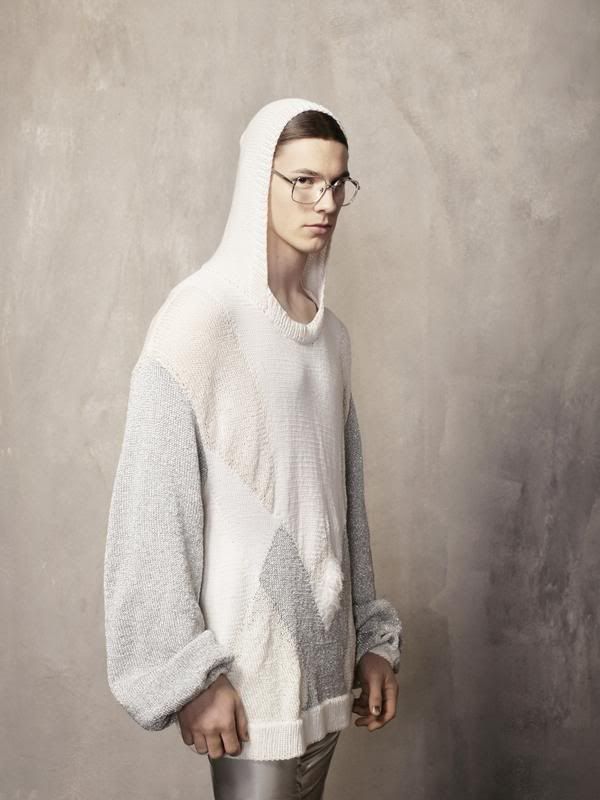 Where did life take you so far?
I was in Berlin a lot, i live in Dortmund and went to AMD in Düsseldorf. i worked at Alexander McQueen.
How did you like that time period? what did you do?
It was a lot of fun, and work. I had the privilege to go to Milan Fashion week and be backstage and stuff, that was very nice!
What was you favourite club in London?
That would be a club called
the End.
The Men in London are much more stylish than in Germany, more bold to try new cuts and materials.
Why is that?
Well i think that in Germany they are afraid of the NEW that different and the extravagant.
They don´t dress stylish unless their gay.
Why are you in Vienna at the moment?
I am working as an practilce assistant at the
INDIE Magazine
.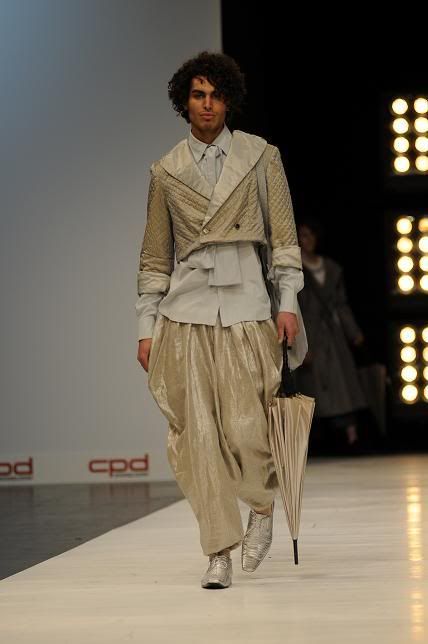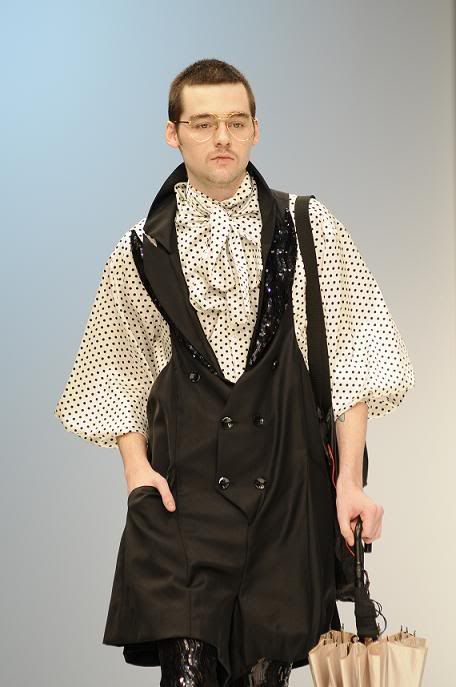 Did you like your stay so far?
I was surprised that Vienna does offer some good entertainment. I think Vienna has a lot of potential and could get more into fashion.
You think so??
Yes, Vienna is slower than other city's but it will have its age in fashion to sometime. Like Berlin.
Berlin?
Well Berlin was THE HYPE of the last view years but it reached the limit and cant go any further.
Okay, well thank you for your time.
Can we get drunk now?
YEP!!!
MB