Well Well since we have not been able to update our chineese-week as we said we would (bad feeling here!) we had to post something really awesome this time.
Dough and fruit found an artist who is actually pretty known, but who cares.
What we are talking about is the chineese artist GU WENDA.
GU was born in Shanghai, China in 1955.
- He graduated from Shanghai School of Arts in 1976.
- In 1981 he received his M.F.A. from China Academy of Arts where he studied under the classical
landscape painting master Lu Yanshao and where he taught from 1981 to 1987.
Okay okay enough of the bla bla, we think its really indie to make art like he does, cause he takes like real human HAIR and makes theese awesome skulptures with it (see picture)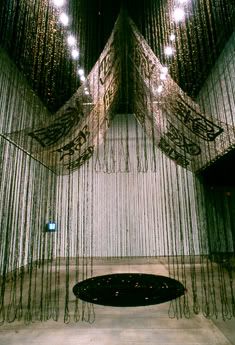 aa yes! everythig is hair! in both pictures!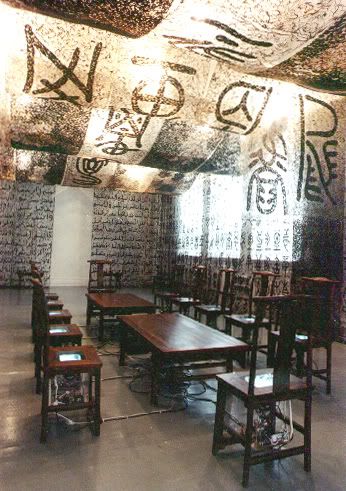 MB