Okay everyone out there with wisdom so wide that you could spray the clouds

neon green,

we got something specially for you and your horny eyes!
We discovered the label Party noire when we got an invitation on ourspace to check out the fashion that ms. Alina makes.
And we where simply delighted to see such wonderful architecture in Fashion. But enough of the

Bla-Bla

we got an

interview

//

Links

//

Pictures

and everything you need to be happy with us.


How did you get started with your label "PARTY NOIRE"?

I have designed my own clothes for a long time before I decided I could make
a business of it. I can sense a rapidly growing need for both individuality
and quality on the market these days and after thorough research I felt that
PARTY NOIRE was able to cater for that niche. I started the label as an
experimental online project and I was happy to find that it has a lot of
potential.

Who is behind the label?
Basically it's just me at the early development stages of the label. I am
learning a lot about the customer, market, business and of course the
fashion industry.

Why did you choose to mainly concentrate on Black/Grey and what is
special about these so called "not colors"?
I just love black clothes myself and I design for confident, sophisticated
women with a very strong sense of uniqueness and who appreciate the discreet
strength a dress can offer. I can find in black all of the characteristics
mentioned above.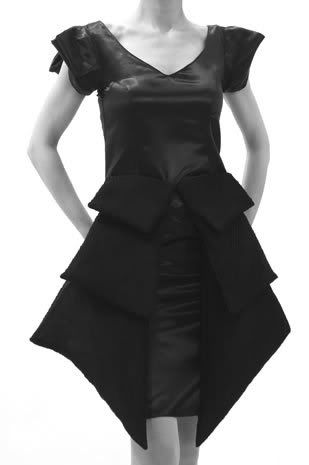 Where do you get your inspiration from?
I get inspired from every day life. I love contemporary arts and music so
these are a heavy influence.
My design style is dark yet feminine. I like simplicity but I never
disregard details. I enjoy very much the idea of 24 hours dresses and I
think they have become essential wear in our society. I've found that a
loose fit on a flattering structure works wonders. The clothes must look
chic and strong, but also they must be very comfortable and qualitative.

Who is your favorite fashion designer, and why?
As a woman, I can easily relate to the work of Westood, Rick Owens,
Boudicca, McQueen, Balenciaga to name a few. As a designer, I don't compare
myself with other designers.

Would you say you fit into the fashion of this age, or would you say what
you do is not refrying to the trends and fashion-looks of the season?
I try to create clothes that are both very much now AND anticipative. By
'now' I don't mean mainstream. I do not focus on seasonal trends, but I try
to sense the needs of women globally. I try thinking long-term and I have
learned that long-term goals are best achieved when I break them into
shorter goals.
Each of the designs in "Debut. Talking Dresses." will be released in limited
series and based on pre-orders (via our online boutique) and I think that is
just one element that sets PARTY NOIRE apart from the mainstream fashion.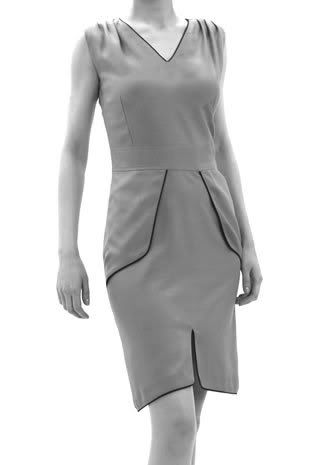 What music do you listen to at the moment?
These days I've been listening obsesively to a couple of songs which I won't
name in order to decide which to select for my showcase at NY Nolcha Fashion
Week this September. Otherwise I regretfully confess that due to workload I
don't have any time to discover new artists these days, but always enjoy the
likes of Muse and Edvin Marton.

Does music help you in some way?
A lot! Music is my first love so to speak. As a teenager I used to write
lyrics in my spare time:)

What is your favorite drink?
Still water at room temperature.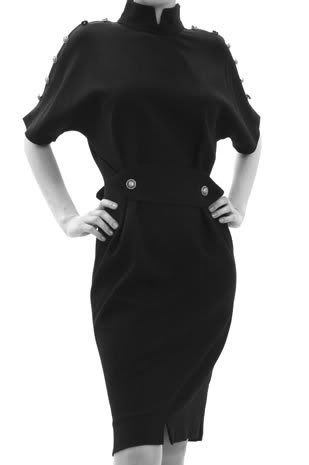 MB





Click here for more information about

Party noire